"If someone is able to show me that what I think or do is not right, I will happily change, for I seek the truth, by which no one was ever truly harmed. It is the person who continues in his self-deception and ignorance who is harmed."

― Marcus Aurelius, Meditations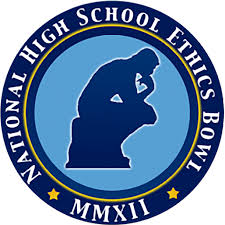 JOIN THE CLUB!  The Ethics Club is open to all WWHS students.  We meet every Tuesday, 2:20 pm to 3:20 in Room 614.  All welcome!

The WWHS Ethics Club offers students the opportunity to critically explore current, challenging ethical issues in our society.  Topics are provided by the National High School Ethics Bowl.  An interschool event is held at Hofstra University in February, allowing HS Ethics Bowl Teams to discuss and debate the cases.  The goal is to develop critical thinking skills and seek solutions to problems based on Truth and logic, rather than debate and rhetoric.


CLUB OFFICERS

2019-2020

President: Harrison Linden

VP: Connor Williams

Treasurer: Tyler Ritchie

Secretary: Devon Linden

NOTE: cases 2,3,7, and 10 will not be used at Ethics Bowl 2020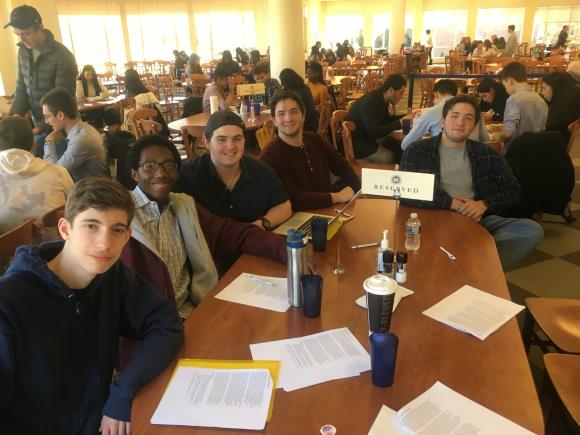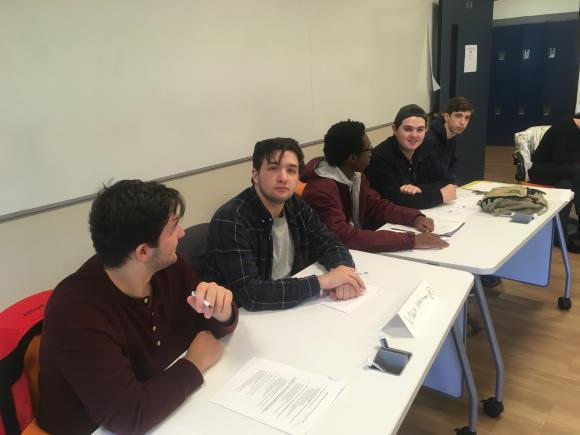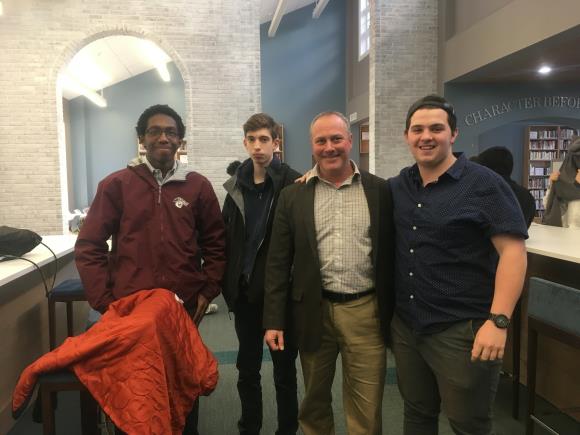 ETHICS BOWL STUDY RETREAT  Saturday 11/16/19

Club members and Mr. Pennino participated in a regional Ethics Bowl training retreat held at Stony Brook School.  Congratulations to Harrison Linden, Devon Linden, Jaden Wedner, Jesse Skolnik, and Bryce Vorbach for a job well done! 



ETHICS BOWL INFO

TRAVEL INFO 2/1/2020 courtesy of Ms. Risraeloff:

We meet in the Mack Student Center which is on the north campus, i.e., north side of Hempstead Turnpike.  If you're traveling west on Hempstead Tpke, you'll make a right turn onto the Hofstra campus.  Ahead and to your LEFT is a parking lot where you can park; the Student Center is to the LEFT of the parking lot, and the entrance is near a tall bell tower.  When you enter, turn to your right to get to the Multipurpose Room.  Here is a link to a campus map that includes driving directions to campus: 

Below is a map of the campus buildings - you'll find a hard copy of this in the registration packet you'll pick up when you arrive.   Registration and breakfast (as well as lunch and the final rounds) will take place in the Mack Student Center on the North Campus.  The rounds will take place in classroom buildings Barnard, Brower and Heger.

The most important part is to arrive on time.  I'd suggest aiming to get to registration by 7:45.  That way, you can get your envelope, settle your students, and have breakfast together before Round 1 begins.  As I'm sure you can appreciate, when one team is late, it delays the entire day's schedule.

UPDATES ON ROUNDS 1 AND 4

For round 1, in which the students know the case and have selected the question to answer, they will be given the regular 2-minute conferral time before launching into their presentation.

For round 4, the cold case round, they will be given 45 minutes to discuss both cases.  The moderator will announce when 5 minutes remain and teams could use this period to determine who will speak when.  They WILL NOT be given a 2 minute period to confer before starting the presentation in addition to the 45 minutes.

SCENES FROM ETHICS BOWL 2020

At Hofstra University on Saturday 2/1/2020, the Ethics Club represented Walt Whitman with pride, competing against Long Island's elite at the 2020 Ethics Bowl.  Congratulations to Andrew Letellier, Harrison Linden, Devon Linden, Jesse Skolnik, Bryce Vorbach, and Jaden Wedner for being part of Whitman history!